Coquitlam Learning Opportunity Centre (CLOC)
Coquitlam Learning Opportunity Centre (CLOC) is a drop-in learning centre that offers a wide variety of high school credit courses either self-paced or classroom delivery to help you earn your BC high school Dogwood diploma or BC Adult Grad Dogwood diploma, upgrade your post-secondary admission marks, prepare for a career change, or simply master new skills. Our staff are all B.C. Certified Teachers.
self paced courses allow you to start any time, progress at your own pace, and choose your own hours CLOC

self-paced courses have the flexibility to suit your learning needs and your lifestyle

teachers are available at CLOC to provide face-to-face support, and courses are tuition-free for eligible students
Don't wait - get started now! Upgrade your academic skills in a relaxed, supportive environment at CLOC

Telephone: 604 945 4211 Office Email: clocoffice@sd43.bc.ca

Learning Centre Teacher Drop-In Support Hours
| | Day Shift | Evening Shift |
| --- | --- | --- |
| Monday | 10:00am - 2:00pm | 4:00pm - 9:00pm |
| Tuesday | 10:00am - 2:00pm | 4:00pm - 9:00pm |
| Wednesday | 10:00am - 2:00pm | 4:00pm - 9:00pm |
| Thursday | 10:00am - 2:00pm | 4:00pm - 9:00pm |
| Friday | 10:00am - 2:00pm | Closed |



Learning Centre Office Hours
| Monday | 8:30pm - 8:00pm |
| --- | --- |
| Tuesday | 8:30pm - 8:00pm |
| Wednesday | 8:30am - 8:00pm |
| Thursday | 8:30am - 8:00pm |
| Friday | 8:30am - 3:00pm |
Office staff are available to answer questions, assist with registration, and book a time for textbook pick up and drop-off via email at anytime CLOCoffice@sd43.bc.ca or by phone 604.945.4211 during the following hours:

CLOC Closure Dates
CLOC will be closed for all statutory holidays, District Closure (Nov 10, 2023), Winter Break (Dec 25, 2023 - January 5, 2024), CTA Professional Development Day (Feb 23, 2024), Spring Break & Easter (March 18, 2024 - April 1, 2024), ACE Conference (May 16 & 17, 2024), Last day of school before summer closure June 28, 2024
Full Listing of Self-Paced Course Offerings
Click on courses below to enrol,
(Account/Profile required)
Mathematics:
Calculus 12, Foundations of Math 11, Foundations of Math 12, Workplace Math 11, Pre-Calculus 11, Pre-Calculus 12, Literacy Math Prep.

Language Arts:
Composition 11, Composition 12, Creative Writing 12, English Studies 12 (Self-Paced), English Studies 12 (Self-Paced Online), English First Peoples 12, Literary Studies 11, Spoken Languages 12

Sciences:
Anatomy and Physiology 12, Chemistry 11, Chemistry 12, Life Sciences 11, Physics 11, Physics 12, Science for Citizens 11

Social Studies:
Explorations in Social Studies 11*, Comparative Cultures 12, Law Studies 12, Physical Geography 12, 20th Century World History 12

Applied Design, Skills, and Technologies:
Accounting 11*, Child Development and Caregiving 12, Tourism 12, Food Studies 12

Physical and Health Education:
Active Living 12, Fitness and Conditioning 12

Career Education:
Career Life Education (CLE), Career Life Connections (CLC)

* Qualifies for the BC Adult Dogwood Program
Face-to-face classes:
Registration for face to face classes

starting in September (2023) & February (2024) is on-going. Please use our website to register online or phone Monty Centre at 604 936 4261.
Parking Information
Reserved Continuing Education parking is available behind the building, on the south side of the property, and behind the BC Liquor Store, next to the Nissan dealership, along the eastern side of the property.

Click here for parking information and map.

If those spaces are not available, students are able to park in stalls 29-40. Note that the those stalls say 'Permit Required' but no permit is required for Continuing Education students
Health &Safety Protocols at CLOC
All sites affiliated with Coquitlam Continuing Education including CLOC are following the Health and Safety protocols as observed by the Coquitlam School District. Students are encouraged to do a daily health check prior to arrival. If students have symptoms of illness please, wait until your symptoms pass. Masks are a personal choice and are welcomed.
Coquitlam Learning Opportunity Centre (CLOC) Test Writing Policy
The intention of our test writing policy is to ensure the highest possible academic standards. We encourage the use of in-person testing wherever possible.
In-person testing is held at CLOC during our regular hours on a scheduled or drop-in basis. Students are required to bring in valid government photo identification when writing tests.
Students who reside in Metro Vancouver or the Fraser Valley are expected to attend all required in-person testing at CLOC.
Students living outside Metro Vancouver or the Fraser Valley who are unable to attend CLOC for in-person testing are responsible for finding a test supervisor who is a BC Certified teacher registered with the BC Teacher Regulation Branch. Potential testing supervisors will be required to fill out a testing supervisor screening form. Students are responsible for informing teachers to make off-site testing arrangements.
Please contact us at 604.945.4211 If you have any questions.
clocoffice@sd43.bc.ca


Gleneagle Night School
Registration for the 2023/2024 courses starting at Gleneagle night school and face-to-face dayschool is available from our Continuing Education website or by phoning our office at 604 945 4211 or 604 936 4261. Night school and Day school classes are delivered in person.

How To Order Official Transcripts And Certificates
Please visit the following website to order official transcripts and certificates
https://www2.gov.bc.ca/gov/content/education-training/k-12/support/transcripts-and-certificates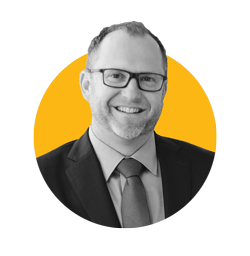 Need Academic Advice?
Our Academic Advisor is available Tuesday and Thursday evenings to provide assistance planning your educational pathway. Please call 604.945.4211 or email
CLOCoffice@sd43.bc.ca
to arrange for an academic advising appointment over the phone.
Telephone: 604.945.4211 Office email: CLOCoffice@sd43.bc.ca
Vice Principal: Shawn O'Brien